TRANSFORMATION OF A MORAY WITCH
A depiction in bronze inspired by old stories which whispered of witches having the ability to transform into animals - most commonly either a cat, hare or raven. One side of the medallion features the witch in question, and the reverse shows her familiar. The edge of the medallion shows the moon, as they were said to transform under its light at night. Bronze cast. Exhibited in April - May 2017 as part of the British Medal Art Society's 'Celebrating 80' exhibition at The Goldsmiths Centre, London.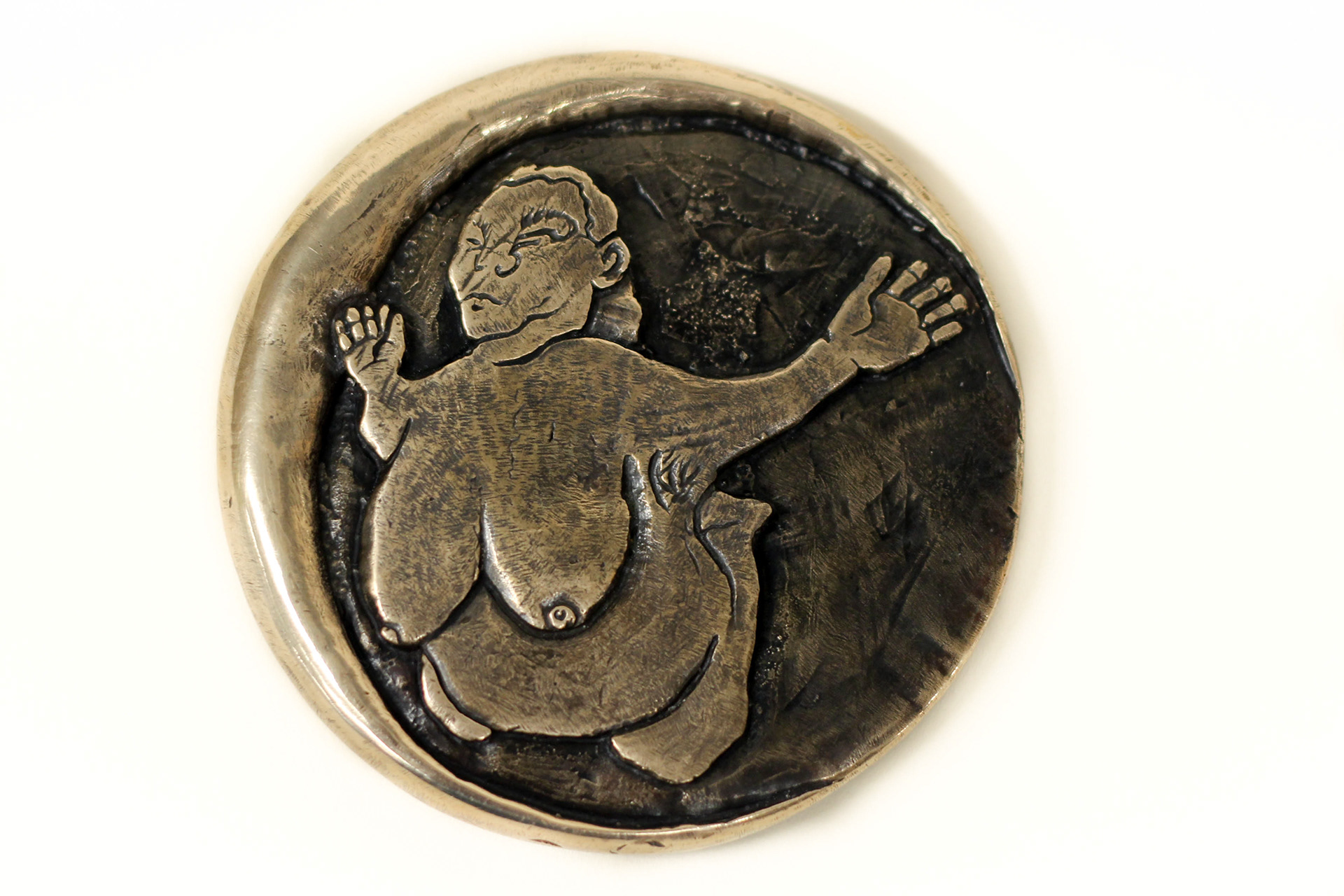 the 'witch' - a depiction taken from my ceramic work.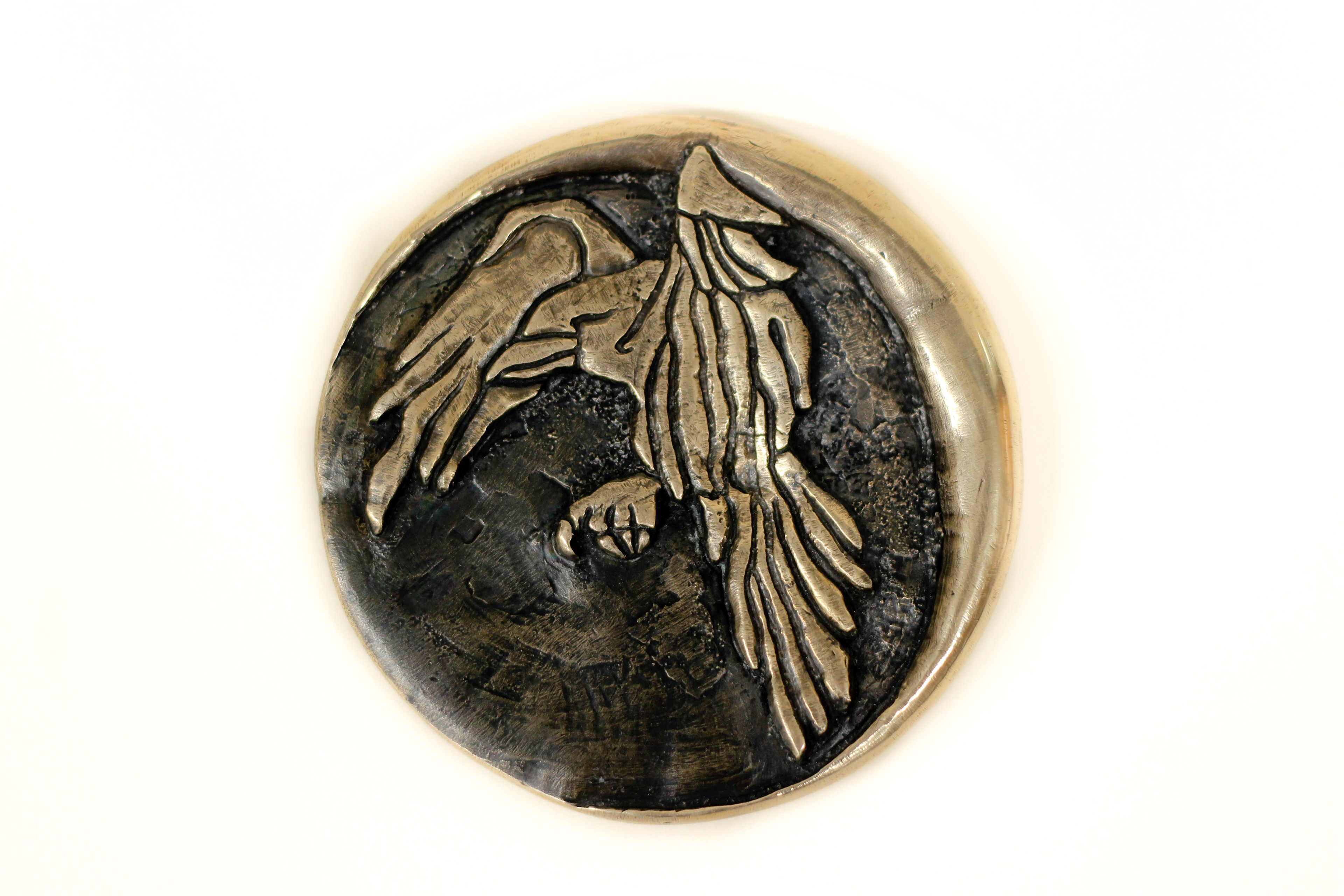 reverse side - transformation into her familiar, a raven.